Community Medicine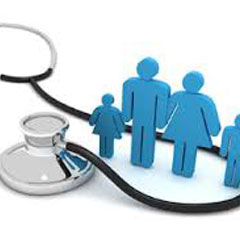 The Department of Community Medicine is known for its value-based education and contribution to all strata of the society. Through teaching & training with research initiatives to curb emerging global pandemic, the department contributes significantly to developing competent physicians of first contact.
Our institutes provide treatment at doorsteps for patients at villages and urban areas through UHTC and RHTC and refer the needed patients to the parent hospital for high end surgical & medical treatment.
Undergraduates are trained in community action and taught how to organize health centres and initiate health programmes.
Health camps and community awareness programmes provide an accurate understanding of Promotive, curative and preventive medicine to the students..
A large focus is placed on learning by doing and students are encouraged to interact with village panchayat members and local residents.
Students have to undergo a 2 months internship in this department – 1 month in an urban health centre and 1 month in a rural health centre, where they live with the local community, and learn and practice under the local Medical Officer. This internship provides a deeper insight into the role of society, culture and income on health, its prevention and treatment. Interns learn the craft of medicine with the art of social understanding and gain the ability to provide healthcare with minimal resources.
Students cover the 3 critical aspects of Service, Teaching and Research. While they are posted to the RHTC and the UHTC, they dedicate for learning through journal reviews, seminars and case presentations.
The department is involved in various mass vaccinations service in the areas of non-communicable diseases, maternal and child health, geriatric care, and bio-medical waste management among general population.