OTO-Rhino-Laryngology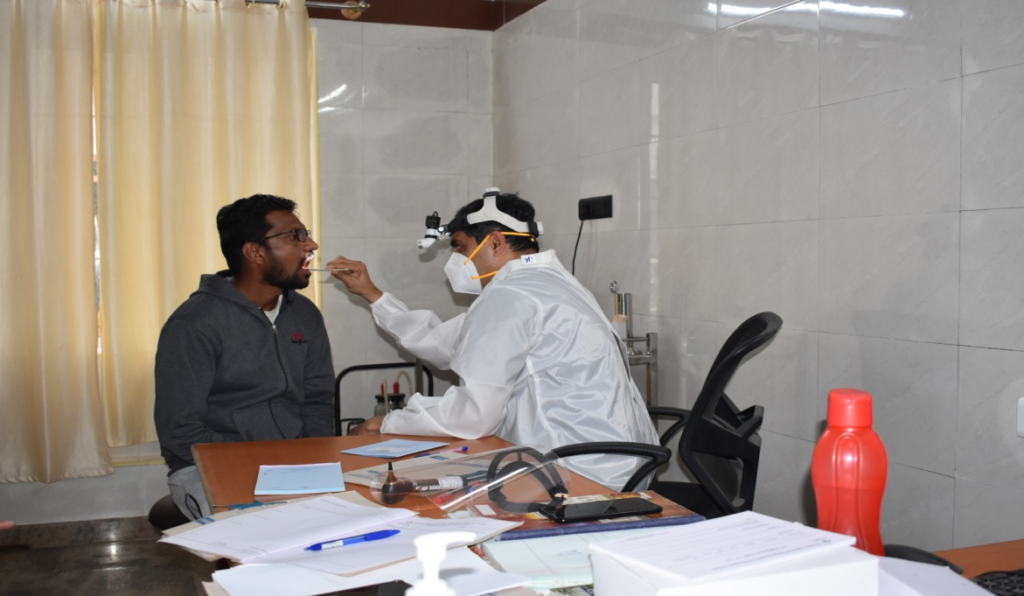 Oto-Rhino-Laryngology is the study of Ear, Nose and Throat conditions. It is also referred to as Head and Neck Surgery or Otorhinolaryngology.
Department of ENT
Department of ENT at St Peters Medical college, Hospital and Research Institute is focused in evaluation and management of diseases of Ear (ear infections, hearing loss, ear injuries etc), diseases of Nose and sinuses (acute sinusitis, chronic sinusitis, nasal polyps, nasal bleeding etc), diseases of throat (tonsils and adenoid infection, voice / speech problems, swallowing disorders etc), and cancers of head & neck. The dept adheres to the requirements of the MCI with adequate facilities for undergraduate teaching programs. At present there are 150 undergraduate seats- MCI recognized. The department is fully functional with 3 OPDs to evaluate and treat patients. There is an audiology dept to assess hearing and a dedicated ear microscopy and endoscopy/laryngoscopy rooms to support the OPDs. Apart from routine management of ENT conditions, otomicroscopy, diagnostic nasal endoscopy, rigid fibreoptic laryngoscopy, pure tone audiometry, tympanometry etc are done in OPD. There is good patient inflow as required for undergraduate teaching purposes. Minor surgeries like slit earlobe repair, wound suturing, and biopsies are performed in minor OT
The ENT department is fully cabable of handling all ENT emergencies including tracheostomies and FB removal.
The Major OTs are fully equipped with operating microscope and motor drills for ear surgeries and endoscope with camera for endoscopic nasal surgeries. The OT is equipped to perform brochoscopy, esophagoscopy, direct laryngoscopy (DL scopy) and Microlaryngoscopy (ML scopy) surgeries.