Ophthalmology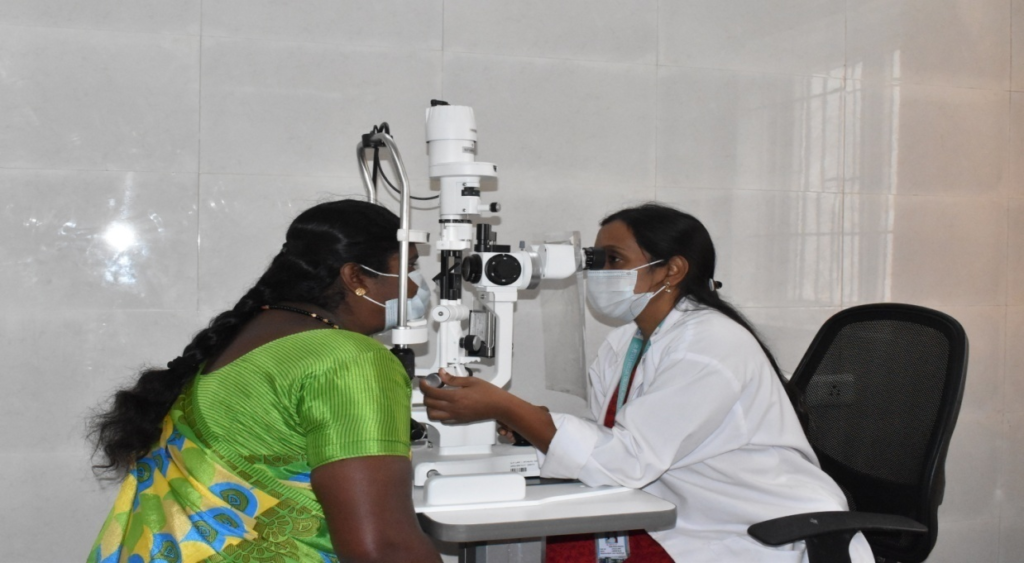 Ophthalmology is the branch of medicine that deals with the diseases and surgery of the visual pathways, including the eye, brain, and areas surrounding the eye, such as the lacrimal system and eyelids.
The department handles all emergency cases and elective surgical procedures like suture-less cataract surgery, Endo Nasal DCR and laser treatment for diabetic retinopathy.
Students are trained in history taking, methods of examination and OPD instruments. Eventually, the training requires them to observe and then make case presentations.
A CD library has also been established for them to learn new, innovative surgical procedures.
Several CMEs are planned to conduct by the department in the field of Neuro Ophthalmology, Oculoplasty, Immunology, Paediatric Ophthalmology, Orbit, etc in the near future.
The staff of Ophthalmology is actively involved in developing integrated ophthalmic care, catering to patients through various camps.
Apart from basic ophthalmology equipment like A-scans, the department also features lasers, perimetry, B-scan and fundus camera.